MNA is the solution to staffing needs at all levels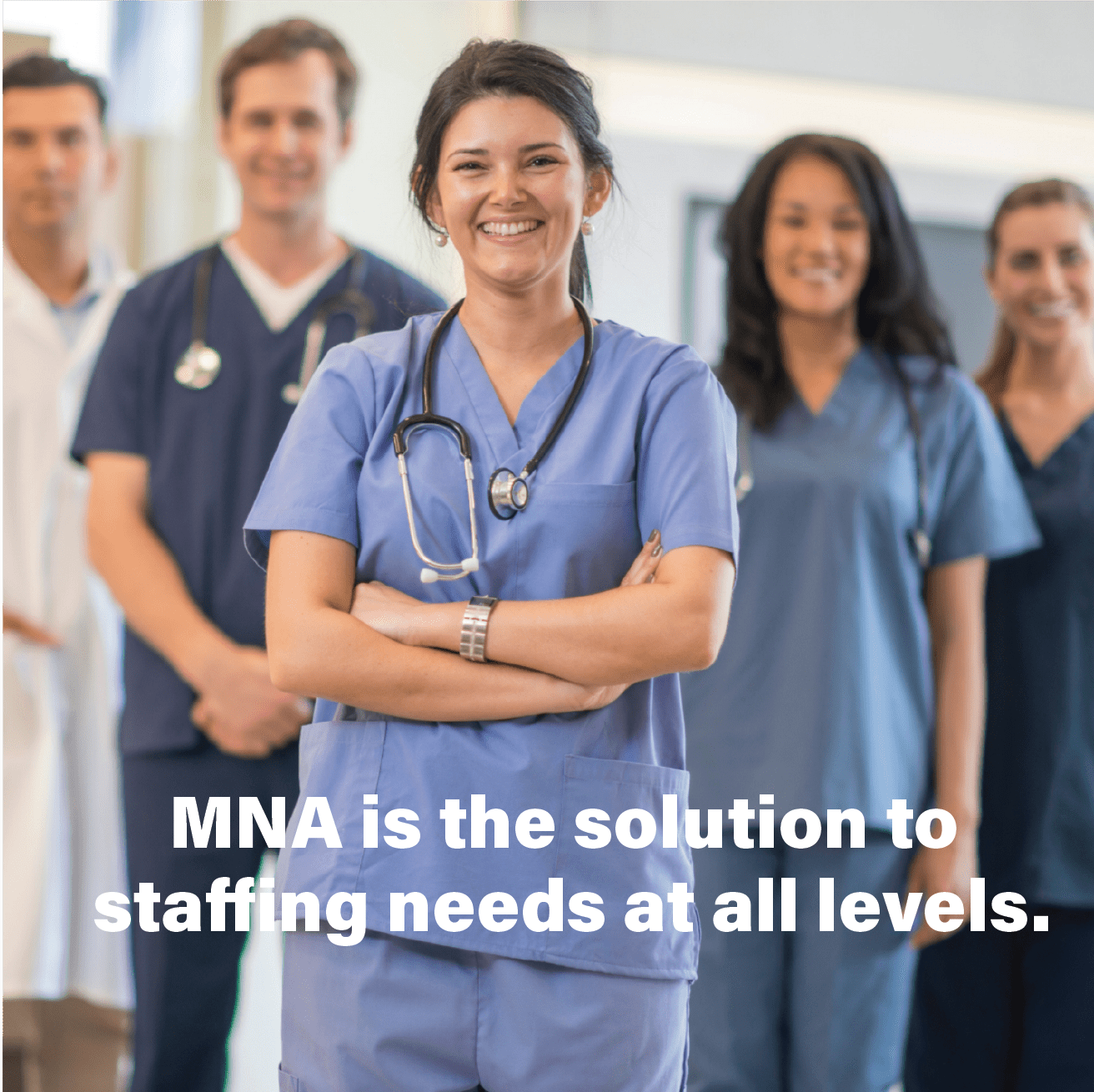 MNA is the solution to staffing needs at all levels
No matter what your business and healthcare goals are, MNA's travel staffing solution has the answers.
For our clients, the key to MNA's success begins and ends with our experienced staff. We have been able to build a wide network of nurses and skilled professionals who bring unparalleled quality and passion for healthcare. They choose us because they know that we can find them the jobs they want in the destinations that they desire.
Even more important than finding jobs, is making sure that our healthcare professionals are properly prepared. Less time spent on-boarding, means more time caring for patients. For a hospital or healthcare provider dealing with heavy patient loads, every minute is precious. They value us because we know how valuable their time is.