Have you heard about MNA Healthcare's Referral Program?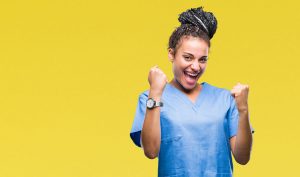 What could you be EARNING?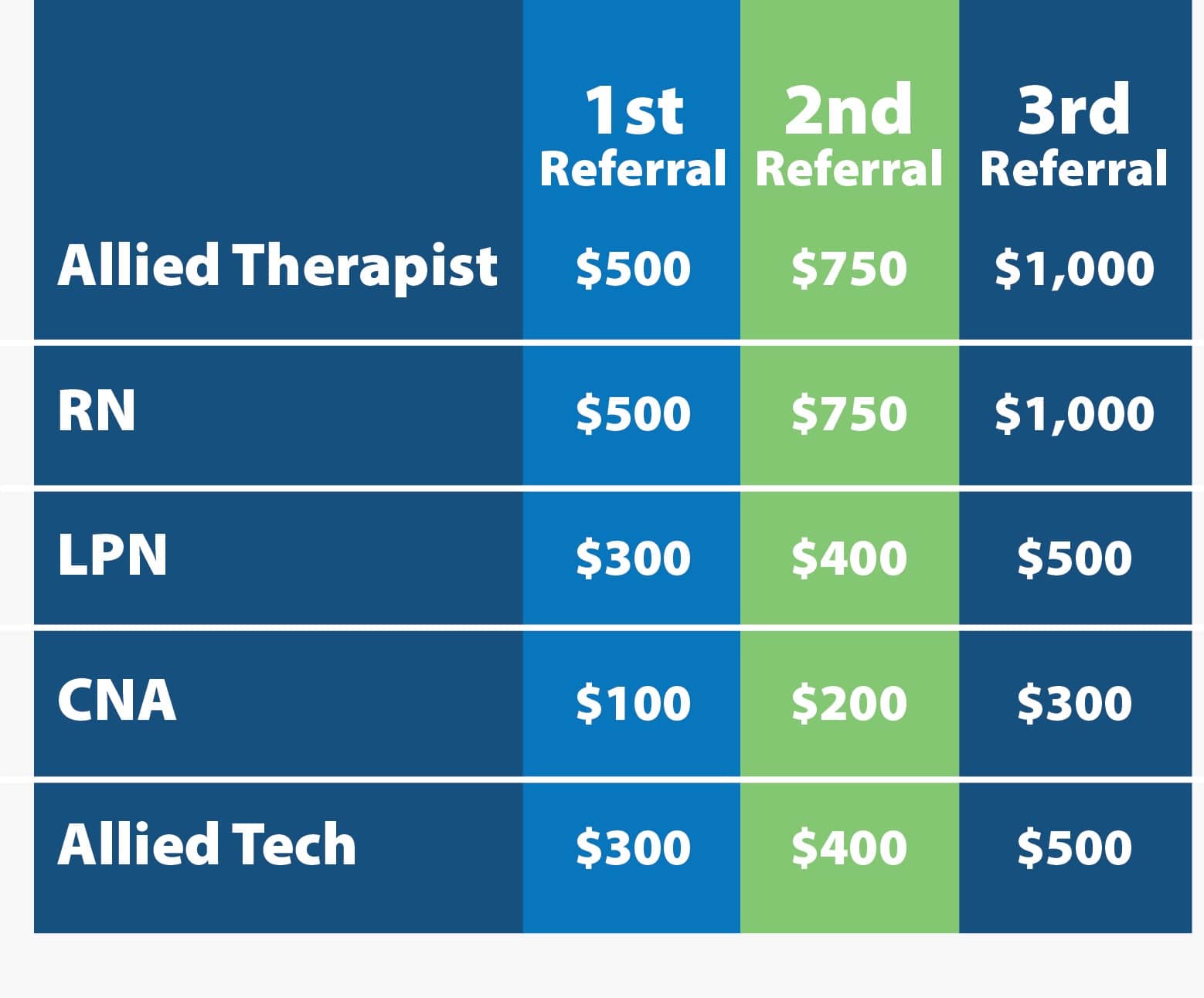 Here's how it WORKS:
Make sure you have an application on file with us and you are eligible for the referral program!
Refer a fellow CNA ,LPN, Allied Health Professional or RN. Make sure they fill out an application and put YOUR NAME under the referral section. They must also complete the MNA Referral Form on this page.
Once your referral completes a full 13-week Allied, RN or LPN assignment, 8 week CNA assignment or longer with us, you'll be eligible for a cash bonus! Do you have questions? Please ask!
Contact Tina Kilgore at (954) 953-8261 x224 for additional details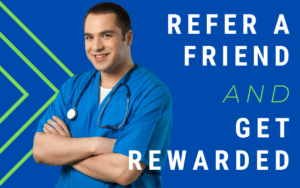 Travel CNA, LPN, RN & Allied Referral Program Rules & Eligibility Requirements
(Effective March 1, 2020)
Referrals can be submitted by a new traveler who identifies you as their referrer when applying. The name and contact information for both you and your referral needs to be included on the application along with a MNA Referral Form.
To be eligible for the referral bonus, the referred candidate must be a new contact for MNA Healthcare
(i.e. not already in MNA Healthcare's traveler database).
Your referred caregiver (RN, LPN, CNA, Allied Professional) must start within 120 days of the application date associated with that referral.
If you qualify to receive a referral bonus while you are on assignment with MNA Healthcare, you will receive your bonus automatically through your current payroll. Bonuses are processed and paid out approximately 30 days after the completion of the referred traveler's 13 week assignment. If you qualify for the bonus but are not on an assignment at that time, you will be contacted by MNA Accounting to confirm your address before your referral bonus payment is mailed.
Any outstanding accounts receivable balances must be resolved before bonus payment is made.
Any and all taxes, e.g. federal, state and local, are your sole responsibility, in accordance with all applicable laws and regulations.
We reserve the right to change the introduction programs terms and conditions and end the program at any time.