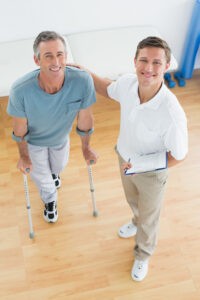 Frequently Asked Questions
We get lots of questions here at MNA healthcare. Here are the answers to the ones that we receive the most!
If you have a question that isn't listed below, please feel free to contact us.
Q: I'm a Radiology Technician (Surgical Technician, Respiratory Therapist, etc.). Is Travel healthcare for me?
A: Absolutely! Any Allied Healthcare Professional who wants a healthcare travel job should be using our free service. MNA Healthcare has opportunities in the following professions include:
Respiratory Therapists Travel
Physical Therapists Travel
Occupational Therapy Travel
Medical Laboratory Technicians Travel
Ultrasound Travel
Speech Language Pathology Travel or Speech Language Technicians Travel
Surgical Technicians Travel
Radiology Technicians Travel
Q: What do I need to work as a MNA Travel Allied Healthcare Professional?
A: The requirements are very simple. A minimum of 1 year of recent experience is typically the standard. Like any other healthcare profession, you must be a graduate of an accredited healthcare professional program in the U.S.A. or Canada. You must also be able to prove you have a valid professional license or certification, as well as proof of the right to work in the United States.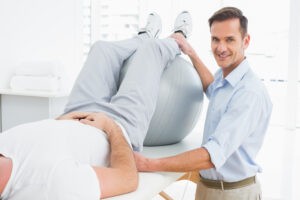 Q: Will each state I travel to require that I be licensed to practice in that state?
A: Yes, each state has its own rules and regulations. However, plenty of assistance is available to make obtaining any necessary licenses an easy process for you. The MNA Care Connect Team will work with you to make sure you have all the necessary information to obtain the required license for the state in which your next assignment will be located. This will be done well in advance of the new assignment's start date. It might also be a good idea for you to contact individual state boards in the states you wish to work and get up-to-date information and applications sent to you directly.
Q: Will I be required to sign a long-term contract?
A: No. The contracts you then undertake are based on each individual assignment. In other words, your obligation only exists on an assignment-by-assignment basis.
Q: What is considered a full-time schedule?
A: For Allied Healthcare Professionals who are working 8 hour shifts, forty hours per week is generally considered a full-time schedule. Some traveling Allied Healthcare Professionals work 12-hour shifts, and for those workers, 36 hours per week is considered a full-time schedule.
Q: How long will I be scheduled to work at a assigned location?
A: Most assignments run 13 weeks. It is also possible to extend a 13-week assignment to 26 weeks, and many traveling Allied Healthcare Professionals do this on occasion. A few short-term assignments, lasting less than 13 weeks, are also available.
Q: How much will I be paid?
A: This depends on your field, the facility, and the location of your assignment. The general pay rate for Allied Healthcare Professionals usually is at the top end of the scale, however.
Q: Will I be eligible for any bonuses?
A: Yes, but it depends on the assignment. Some offer a lump sum bonus for completing the 13-week assignment. Some offer a signing bonus in cash when you accept the assignment. In addition, you may be eligible for MNA Plus bonuses for completing multiple assignments.
Q: What about my travel expenses?
A: MNA Healthcare pays a reimbursement for your travel (rates can vary.) There is usually a one-way round trip cap on the reimbursement. Generally, these reimbursements are paid directly to you.
Q: What if I choose not to use the housing that's provided and prefer to make my own arrangements?
A: If you arrange and pay for your own housing, you will usually receive a subsidy or stipend monthly.
Q: How will my career development be affected by being a travel Allied Healthcare Professional?
A: Very positively, most likely! Most Allied Healthcare Professional managers and human resource professionals in the healthcare industry are very familiar with the travel healthcare industry. So, once you decide you want a permanent posting, there will be no need to explain what travel healthcare is all about. If you are seeking a permanent position the MNA Healthcare team is there to help as well.
Q: Where will I be assigned?
A: MNA Allied health professionals can choose from an extensive pool of assignments made up of healthcare facilities of all kinds, across the 50 states. Generally, the Sunbelt states and those states that have the largest population changes (such as Florida, Arizona, California, Texas, and North and South Carolina) have the most assignments. Other states that have big seasonal resort/vacation populations are also common assignment destinations, such as ski states like Colorado, Utah, Vermont, etc.
Q: How much flexibility is there in the assignments? I'd like to work in a warm climate or some other area that interests me.
A: At MNA Healthcare we are here to help you find your ideal assignment –  your preferences and the places you want to travel to.
Q: What types of healthcare facilities will I be working at?
A: MNA Healthcare Professionals are employed at every sort of medical facility, from the small healthcare facilities that serve rural areas to esteemed teaching facilities and high-profile, big-city hospitals. If you've worked at one type of facility in the past, and you want to stay in similar environments, you can.  If you want to branch out and explore other types of work settings. You can do either – it's your choice.
Q: After I submit my application, how long does it take before I get my first assignment?
A: This usually depends on when you want to start. Sometimes, it can be as little as one week. We will begin to present your profile to hundreds of opportunities as soon as it is complete.
Q: Can I bring a family member or friend with me?
A: Yes. Many traveling Allied Healthcare Professionals travel with family and/or friends. Many find it a very rewarding and exciting experience.
Q: I have a pet and would like to take it with me – is this ok?
A: That's usually not a problem provided it's not a destructive/loud pet. However, the housing may require a separate pet deposit, which you would be responsible for.
Q: What about banking and bill paying while I'm traveling?
A: Modern technology makes "banking on the go" easy. Nearly every traveling Allied Healthcare Professional company offers direct deposit service, so you can easily continue doing business with your current hometown bank (and if your hometown bank offers bill paying via the internet, that's even better.)