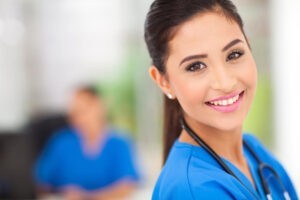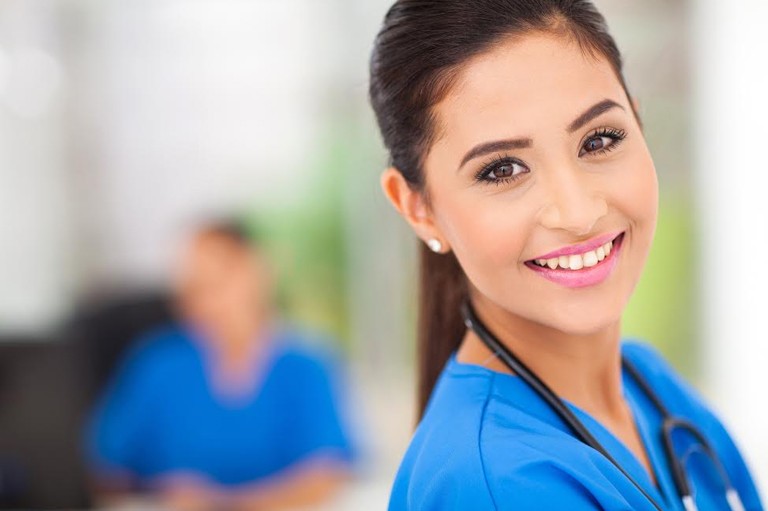 What is the eNLC and how does it apply to RNs?
Keeping up to date on licensing procedures is critical for all registered nurses, but especially important for travel nurses. Since travel nurses frequently move from state to state working on new and exciting opportunities, licensing can have an impact in a major way. Thanks to the eNLC, it has never been easier for travel nurses to remain current on licensing.
Many nurses have heard of the Nurse Licensure Compact (NLC). This was the original license allowing nurses with a multi-state license to practice physically, telephonically, or electronically in their home state and other original NLC states. In 2014, the Board of Nursing (BON), executive officers submitted to update and enhance the NLC. This enhanced NLC became known as The Enhanced Nurse Licensure Compact (eNLC). The eNLC increases access to care for nurses while maintaining public protection at the state level. This new change also allows nurses to provide care to patients in other eNLC states without having to obtain additional licenses. Nurses with the original NLC multi-state license will be grandfathered into the eNLC. This is being implemented and is effective as of January 18, 2018 according to the National Counsel of State Boards of Nursing.
New applicants residing in one of the compact states will need to meet the 11 uniform licensure requirements in order to obtain an eNLC. Those who do not meet the new licensure requirements may still be eligible for a single state license.
eNLC requirements are:
Meets the home state's qualifications for licensure or renewal of licensure, as well as all other applicable state laws.
Has graduated or is eligible to graduate from a licensing board-approved RN or LPN/VN pre-licensure education program; or has graduated from a foreign RN or LPN/VN pre-licensure education program that (a) has been approved by the authorized accrediting body in the applicable country, and (b) has been verified by an independent credentials review agency to be comparable to a licensing board- approved pre-licensure education program.
Has, if a graduate of a foreign pre-licensure education program, not taught in English or if English is not the individual's native language, successfully passed an English proficiency examination that includes the components of reading, speaking, writing and listening.
Has successfully passed an NCLEX-RN or NCLEX-PN examination or recognized predecessor, as applicable.
Is eligible for or holds an active, unencumbered license;
Has submitted, in connection with an application for initial licensure or licensure by endorsement, fingerprints or other biometric data for the purpose of obtaining criminal history record information from the Federal Bureau of Investigation and the agency responsible for retaining that state's criminal record.
Not been convicted or found guilty, or has entered into an agreed disposition, of a felony offense under applicable state or federal criminal law.
Not been convicted or found guilty, or has entered into an agreed disposition, of a misdemeanor offense related to the practice of nursing as determined on a case-by-case basis.
Not currently enrolled in an alternative program.
Subject to self-disclosure requirements regarding current participation in an alternative program.
Have valid U.S. Social Security number.
Since becoming effective in January 2018, the eNLC has proven itself very beneficial for traveling nurses. The eNLC has been a major money saver and time saver when it comes to licensing. Travel nurses can now practice across various states more easily and efficiently. In any career, the search for the most suitable job opportunity is most important. With the eNLC, there are no limits for travel nurses looking for that one assignment that best fits their needs.
States that are participating in the eNCL are:
Arizona 7. Kentucky    13. Nebraska              19. South Dakota
Arkansas 8. Maine    14. New Hampshire    20. Tennessee
Colorado 9. Maryland    15. New Mexico        21. Texas
Delaware 10. Mississippi   16. North Carolina    22. West Virginia
Idaho 11. Missouri    17. North Dakota        23. Virginia
Iowa
 12. Montana    18. South Carolina      24. Wisconsin
After implementation of the eNLC in January 2018: Wyoming, Oklahoma, West Virginia, Georgia, and Florida have all recently joined.
One state not participating, but remains part of the original NLC is Rhode Island. Nurses holding a compact license in Rhode Island, and other states alike, will only able to work instate. If you are a nurse that holds a license through the eNLC, you will need a separate license for states not part of the eNLC. These non-participants have single state licenses that can be applied for.
Having an eNLC provides travel nurses access to job opportunities that most nurses otherwise could not easily pursue. Because the eNLC eliminates the need to apply for single state licenses, in most states, it makes travel nursing very attractive for those looking to further enhance their careers.
For the most up to date information on National Council of State Boards of Nursing (NCSBN) and eNLC, visit https://www.ncsbn.org/enhanced-nlc-implementation.htm
*** Want to get started with the eNLC process?
MNA would love to help! Contact us today @ 844-812-0776.