Protect your heart health with a dog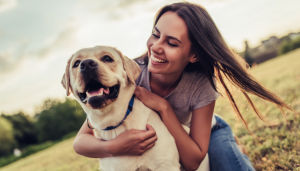 If you'd like to live longer, consider getting a dog. According to CNN, a meta-analysis of more than four million people in the U.S., Canada, Scandinavia, New Zealand, Australia and the U.K. found that dog owners were about 24 percent less likely to die from any cause than people who didn't own dogs. And according to the journal Circulation, dog owners reap the health benefits of increased physical activity, better social support and valuable companionship.
But if pet ownership is off the table, you can still enjoy at least some of the benefits. A 2015 study from Indiana University found that just watching cat videos is a great mood booster.