Wanda Hernandez, Placement Specialist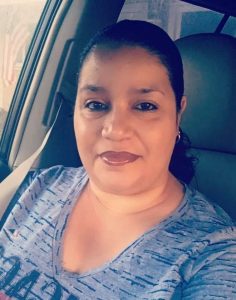 Hello everyone!
My name is Wanda. I started with MNA in September 2020, as Care Concierge, and really enjoyed the role. I helped the Placement Specialists keep up with their workloads, and most importantly worked with our travelers by assisting with timesheets and answering any questions or concerns they had. In December of 2020, I transitioned to a Placement Specialist, also known as a Recruiter. As a Placement Specialist, the joy I have speaking to my potential travelers is amazing. Each and every one is so unique and different. I have such a sense of accomplishment when I can place a traveler on an assignment. The work our CNAs, LPNs and RNs do on daily basis is immeasurable. They are our true heroes not only during this pandemic but before this chaos started, and I am sure for many more years to come! I salute you all!
I was born in Puerto Rico, and moved to Chicago, IL when I was two. I've lived in Florida now for 11 years and moving here was one of the best decisions my family and I made. I've formed some great relationships along the way. I've been happily married for 25 years and have 3 amazing kids! In my spare time away from the office, I love to spend time with my family. My hobbies are sewing, cooking, reading, going to the beach, and caring for my Sun Conure named Buddy, but we call him "Pterodactyl". The way he screams for attention is impressive to say the least. 😊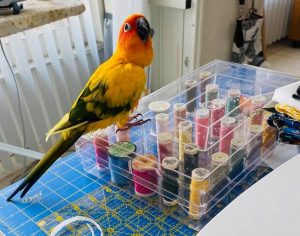 And here is Buddy, helping me sew!