Orders for standard/disposable masks are on long back-orders, due to both demand and supply chain issues.  Hospitals across the country are reporting supply concerns.
While fabric masks are not to be used in the care of COVID-19 patients, according to the CDC, fabric masks are a crisis response option when other supplies have been exhausted. Fabric masks can also be helpful in other areas of patient care as supplies of PPE are depleted.
Healthcare professionals are seeing people across the country step up and show them love. From food deliveries all the way to hand sewn face masks. If you have the extra time and want to make a few masks, we have provided some instructions below!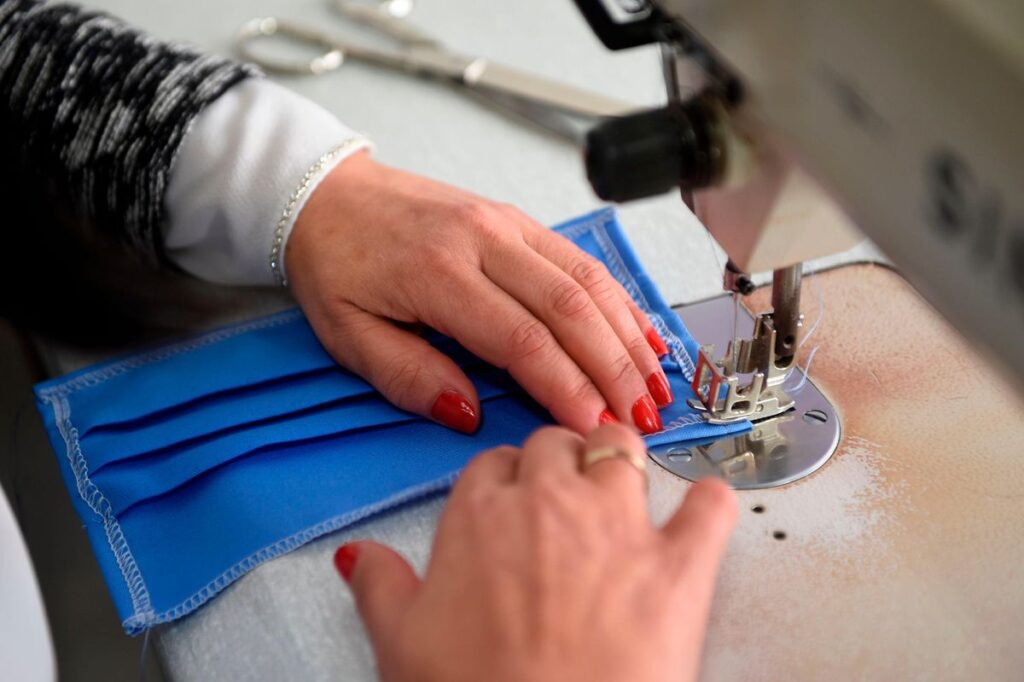 What you will need:
– Cotton fabric, a pretty print is best.
– Rope Elastic, beading cord elastic will work (you may also us 1/8" flat elastic)
– Cut the elastic 7" long and tie a knot at each end (DO NOT knot the ends of the flat)
You can make two sizes: Adult or Child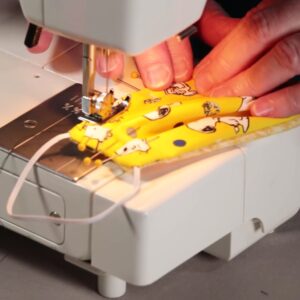 Put right sides of cotton fabric together
Cut 9×6 (Adult) or 7.5 x 5 (Child)
Starting at the center of the bottom edge, sew to the first corner, stop. Sew the elastic with the edge out into the corner. A few stitches forward and back will hold this.
Sew to the next corner, stop, and bring the other end of the same elastic to the corner and sew a few stitches forward and back.
Now sew across that top of the mask to the next corner. Again put an elastic with the edge out.
Sew to the next corner and sew in the other end of the same elastic.
Sew across the bottom leaving about 1.5" to 2" open. Stop, cut the thread. Turn inside out.
Pin 3 tucks on each side of the mask. Make sure the tucks are the same direction
Sew around the edge of the mask twice.
It is so easy to make this.
Be sure any fabric design is placed horizontally.